Instances
The information on this page is compiled from the thread on the Eternal Lands Forum.
General information
This will probably be common for all instances:
Preparation
There is a dedicated subforum for instances NOT used very often where you can get and post valuable info, organize teams or post your pics. This wiki also has a section devoted to guides about instances.
Entering the instance
Inside the instance
Leaving the instance
Specific information
Swamp instance 60-80 a/d, 180 hours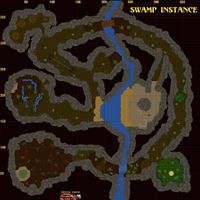 Mountain instance 80-100 a/d, 160 hours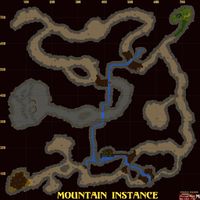 Second Swamp instance 100-120 a/d, 180 hours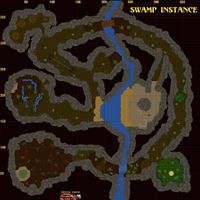 Second Mountain instance 120-140 a/d, 160 hours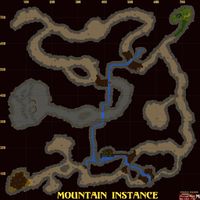 Ice instance 120+ a/d, 150 hours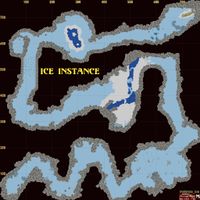 Dungeon instance 110+ a/d, 96 hours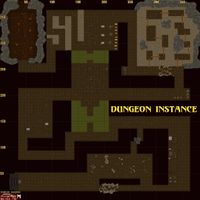 Notes
The logic behind sharing
We first need to recognize what items can to be shared and which proportions are calculated individually for the players. It is clear that the gained gold coins and values for items must be summed.
Subsequently, gold coins which players have spend, must first of all be subtracted in total. The result is divided by the number of eligible players.
The individual expenses are added to the outcome of this calculation. The number of gold coins from this calculation is again reduced by gold coins which is given in form of an item to the player respectively.
It is important to understand that the recources brought inside are directly and fully paid and thus at the end of the instance, the remaining recources belong to the group and no longer to the individual. Hence they can be shared among the players.
For a correct calculation the sequence of steps must be followed. Happy sharing : )
The Formula
There are some sophisticated instance share calculators. The basic formula can be written like this:
<br\>