Gods
From Eternal Lands Wiki
The Deities of Eternal Lands

They might be gods, but they're small and petty

Descriptions of the individual gods and goddesses were taken from the official EL forum at The Great Almanac of the Gods.
You may worship a maximum of 3 Greater Gods, but none of your gods can be enemies. The priest of the next god you wish to worship will refuse you as a follower if you do not meet these requirements.
The difference between the Greater and Shadow gods is not in their power but in their amount of worshippers. The Greater Gods are more widely worshipped while the Shadow Gods have smaller, more devout, groups of worshippers. They can also be referred to as the "old gods", meaning they were worshipped more heavily in the past.
Greater Gods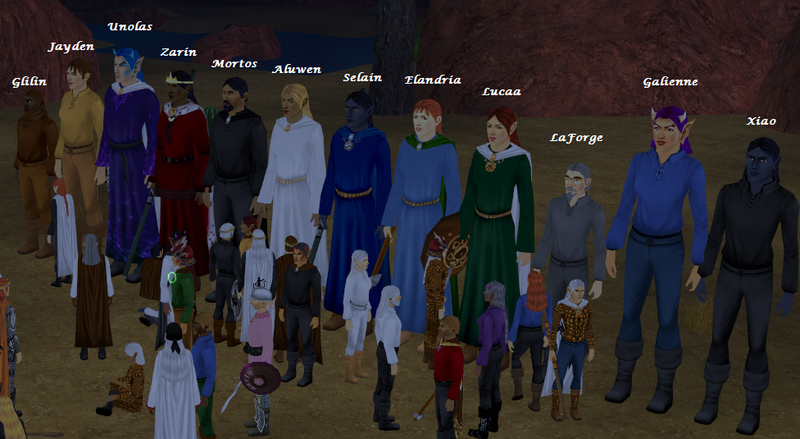 Shadow Gods
| God | Position |
| --- | --- |
| Centau | God of Change |
| Dvar | Father of the Dwarves and Gnomes |
| Glydoc | Father of the Orchans |
| Iringold | Father of the Draegoni |
| Varyssa | Goddess of Enchantment |
| Vias | Keeper of Souls |