Iscalrith
From Eternal Lands Wiki

Map overview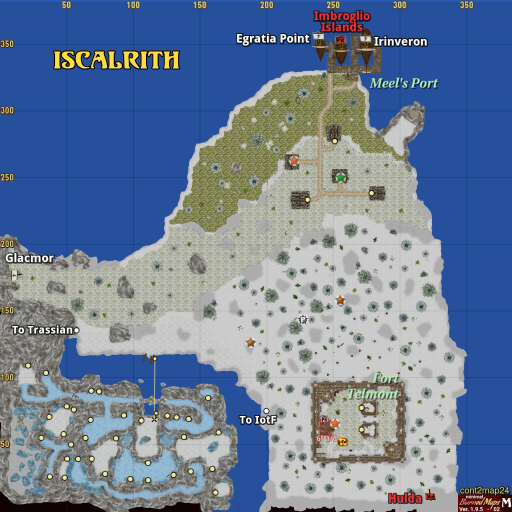 While at first glance this seems a lovely and peaceful land, the cold awaits the unwary and strange beasts wander the forests. For those who enjoy mazes, the cave system presents a few unique challenges. Using the Teleport to Range Spell is a useful and reliable shortcut for these caves, plus is good magic training as well.
Note: This land does cause light cold damage so you may need to adjust your armor or wear a different cloak to not take damage.
Note 2: Throughout the game trade bots, NPCs, books and rings refer to this map as 'Iscarlith'.
Specials
Creatures
Internal Maps
Exits to
This map has exits to the following Maps: